This article needs some clean up, please help by editing it and making it better thanks!
This is the video gallery for the BTR song Any Kind of Guy.
The first video is the Official video of the song, the second is the other version with BTR singing in the studio, and the third video is the lyric video.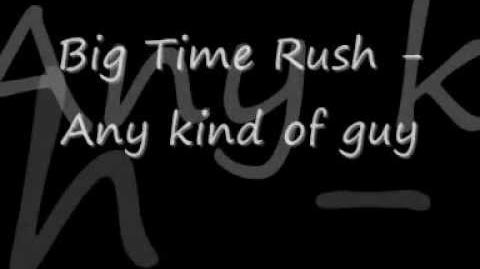 "Finish your rapping!"
This article is a stub. You can help the Big Time Rush Wiki By expanding it! Thanks!!
Ad blocker interference detected!
Wikia is a free-to-use site that makes money from advertising. We have a modified experience for viewers using ad blockers

Wikia is not accessible if you've made further modifications. Remove the custom ad blocker rule(s) and the page will load as expected.