I read in twitter that Kendall will follow people in instagram. Just post you excited face and hashtag it to #24seven and he will pick 5 excited faces and will post/follow them. So if you want to be followed by Kendall Schmidt, post your best excited faces!!! :) Follow him too. @kendizzzzle And if you want shoutousts follow me and message me... @chloedizzzzle Come on!!! And unfollowing means no shoutouts... Thanks.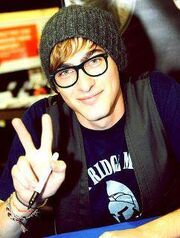 Ad blocker interference detected!
Wikia is a free-to-use site that makes money from advertising. We have a modified experience for viewers using ad blockers

Wikia is not accessible if you've made further modifications. Remove the custom ad blocker rule(s) and the page will load as expected.