Ad blocker interference detected!
Wikia is a free-to-use site that makes money from advertising. We have a modified experience for viewers using ad blockers

Wikia is not accessible if you've made further modifications. Remove the custom ad blocker rule(s) and the page will load as expected.

This article needs some clean up, please help by editing it and making it better thanks!
This Is Our Someday

'

Released

October 11, 2010 (album)

Not available on iTunes Anymore

Recorded

2009–2010

Genre

Pop

Length

3:03

Writer(s)

Matthew Gerrard, Robbie Nevil, Jay Landers

Producer(s)

Matthew Gerrard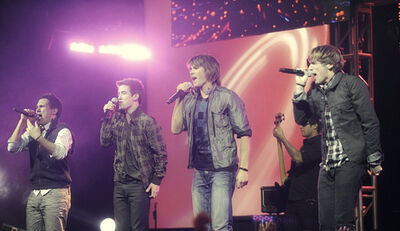 This Is Our Someday
is a song by
Big Time Rush
. A glimpse of it was first in
Big Time Jobs
, when
Gustavo
had begun writing it. The full song was heard in
Big Time Concert.
The instrumental of the song is often used as score throughout the show, including one acoustic version at the end of
Big Time Girlfriends
.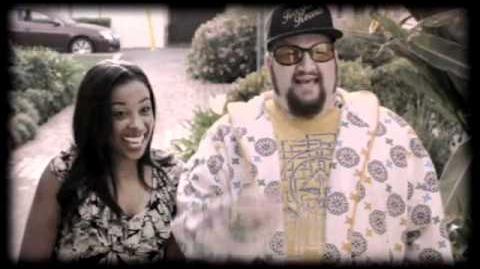 Lyrics
Oh oh oh oh oh
Oh oh oh oh oh (Hey, yeah)
Oh oh oh oh oh (Yeah, yeah)
Oh oh oh oh oh
Kendall:
When every day feels like the other
And everywhere looks just the same
When every dream seems like forever
And you're a face without a name
James:
Maybe now is our best chance
To finally get it right
'Cause if the world is an apple
Then it's time to take a bite
All:
Someday it'll come together
Someday we will work it out
I know we can turn it up all the way (Cause this is our someday)
Someday is what we make it
Someday is right here and now
Why wait, why wait, why wait?
Cause this is our someday Oh oh oh oh oh
Oh oh oh oh oh
Logan:
We all have times, times we wonder
Will the spotlight shine on me?
IDon't let the waves go and pull us under
I'll miss the opportunity

Carlos:
Don't look down or look back
It's not that far to go
Cause if we never try then
We will never really know
All:
Someday it'll come together
Someday we will work it out
I know we can turn it up all the way (Cause this is our someday)
Someday is what we make it
Someday is right here and now
Why wait, why wait, why wait
Cause this is our someday
James:
Oh, no, I don't have all the answers
But there is one thing I know for sure (yeah)
One is good, but four is better
Carlos:
It took some time to get here
It's better late than never
Logan:
Someday it will come together
Someday we will work it out
I know we can turn it up all the way (Cause this is our someday)
Someday is what we make it
Someday is right here and now
Why wait, why wait, why wait
Cause this is our someday
All:
Someday it'll come together
Someday we will work it out
I know we can turn it up all the way (Cause this is our someday)&nbsp
Someday is what we make it
Someday is right here and now
Why wait, why wait, why wait
Cause this is our someday
Gallery