No Idea



Released

November 21, 2011 (album)

Recorded

2010-2011

Genre

Pop

Length

4:59

Label

Nick, Columbia

Writer(s)

Alexander Gaskarth, Terius Nash, Christopher Stewart

Producer(s)

Christopher Stewart, The-Dream, Kuk Harrell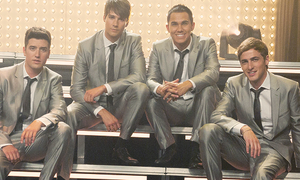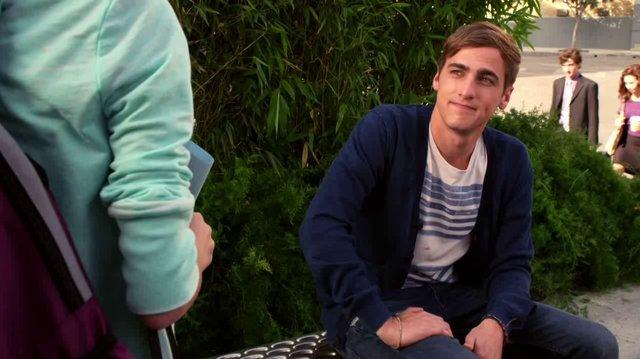 No Idea is featured in the episode "Big Time Decision" and on the album "Elevate". The original song "No Idea" was written by All Time Low; this version is a cover by Big Time Rush.
Lyrics

These lyrics are certified to be accurate and there is no need to edit them.
Kendall:
I love ya
If you ain't got nobody to love
And girl I adore ya
When there no one to adore
And I'll show you

That there's no one to show
And I'll know you
If you want somebody to know
Oh oh oh yeah
James: Every time you come around
You put a lightning bolt on my face
Baby every time you come around
girl you take my breath away
And I just wanna breathe until
I take you in
Cause I want you to breathe until
You take me in
Kendall: But the truth is
All: That she has no idea, no idea
That I'm even here
that I'm even here
She has no idea, no idea
I'm standing here
I'm standing here
I'm standing here
Carlos: I kiss you, yeah
Whenever you wanna be kissed
Oh I miss ya
Just seconds after you leave
screaming come back to me
come back to me
let me please you
let me see you
let me take that heart of yours
and I'll be
whatever ya want me to be
the good buy, bad guy
just tell me baby
Logan: Every time you come around
You put a lightning bolt on my face
Baby every time you come around
Girl you take my breath away
And I just wanna breathe until
I take you in
Cause I want you to
breathe until
you take me in
but the truth is
All: That she has no idea, no idea
that I'm even here
that I'm even here
she has no idea, no idea
I'm standing here
I'm standing here
I'm standing here
Kendall: Please tell me you can hear me
I'm expressing my love
James: Stop till I get ya
I'm not letting go
Logan: I'm running to your heart
like a kid in a store
Carlos: Take every ounce of love
and beg you for more
beg you for more (beg you for more, beg you for more)
All: but she has no idea, no idea
that I'm even here
I'm even here
she has no idea, no idea
I'm standing here
I'm standing here (here, here)
I'm standing here (here, here ya)