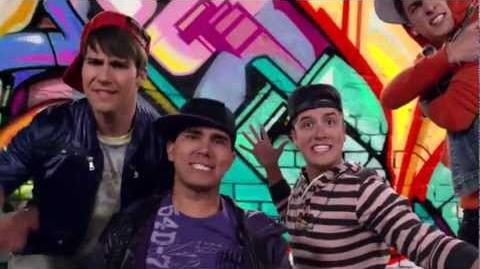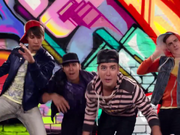 Movin' Up to Bel Air is a rap song in Bel Air Rush. The song is a parody of the theme song of The Fresh Prince of Bel-Air.
Lyrics
Now this is the story, listen if you dare
How Big Time Rush moved up to Bel-Air
We were chilling by the pool, minding our own
When we saw some papparazi, invaded our home
You dogs need some protection
He said with a glare
And that's why BTR is heading to Bel-Air
Move it up to Bel-Air (4x)
We said goodbye to our friends in the form of a rap
Camille kissed Logan, then she gaved him a slap
We droved through the gates, to take the grand tour
With all snoop-protection we'll be safe and secure
As we road through Bel-Air, friendly faces there to greet us
They said they're our new neighbours and they're happy to meet us
Move it up to Bel-Air (4x)
Now we're kickin it in the town, where the living is flush
Please excuse us while we give Bel-Air a Big Time...
"Finish your rapping!"
This article is a stub. You can help the Big Time Rush Wiki By expanding it! Thanks!!
Ad blocker interference detected!
Wikia is a free-to-use site that makes money from advertising. We have a modified experience for viewers using ad blockers

Wikia is not accessible if you've made further modifications. Remove the custom ad blocker rule(s) and the page will load as expected.